| | | |
| --- | --- | --- |
| | Intensive Care Unit | |
| 31/07/12 | Full Intraosseous Set (Sponsor: Association des Dames Grecques de Genève) | € 2.214,00 |
| 31/07/12 | Portable Intubation Bronchoscope | € 9.655,00 |
| 24/08/12 | Hospital Bed and Mattress | € 7.503,00 |
| 04/2013 | Washer-Disinfector for Surgical Instruments (Sponsor: George-Ippokratis Klimis) | €10.000,00 |
| 10/2016 | Difficult Airway Management System (Sponsor: Alfa Beta Vassilopoulos) | € 24.725,00 |
| 10/2021 | Additional equipment needed for the Intensive Care Unit (Sponsor: MEGA DISPOSABLES S.A., Lidl Hellas) | € 8.611,20 |
| | | |
| | Trauma Center | |
| 02/2014 | Trauma Center (Sponsor: OTE-COSMOTE) | € 70.000,00 |
| 06/2018 | Blood bank refrigerator (used) (Sponsor: ATHINAIKI MEDICLINIC, INTERAMERICAN) | € 3.000,00 |
| 01/2019 | Defibrillator (Sponsor: Hellenic Sports Club Hermes 1877) | € 2.340,00 |
| | | |
| 10/2020 | Monitor (Sponsor: MEGA DISPOSABLES S.A., Lidl Hellas) | € 2.491,78 |
| 10/2020 | 2 High Oxygen Flow devices (Sponsor: MEGA DISPOSABLES S.A., Lidl Hellas) | € 8.680,00 |
| | | |
| | Anesthesiology Department | |
| 05/2021 | Vein Viewer (Sponsor: THE HELLENIC INITIATIVE AUSTRALIA) | € 4.216,00 |
| | Total: | € 153.435,98 |


23/06/2021

"The vein viewer allows us to detect the veins of young children before we puncture them, thus increasing the chances of a successful placement of the needle with the first try, without accidentally destroying precious blood vessels with multiple "blind" efforts, and, most importantly, without causing discomfort to our young patients.
For this reason, the donation of this particular machine was especially valuable to our department, which sees many young patients with serious health problems every day.
We would like to express our gratitude to the Charity "Pediatric Trauma Care" for their continuous help and support, to Mrs Clive-Vrecossis, personally, for her tireless efforts to provide aid, and to the sponsors, for their essential contribution to these efforts."

Yours sincerely,
Despoina Iordanidou
Paediatric Anesthetist Consultant


April 2014

ANNOUNCEMENT
It is with great pleasure that we would like to inform you that we are preparing the third Trauma Center in Greece, in the "Ippokrateio General Hospital" in Thessaloniki. The Trauma Center is being funded by the companies OTE and COSMOTE.


10/06/2016

"Pediatric Surgery's Emergency Room renovation and reform at "Ippokration" General Hospital of Thessaloniki is not a dream any more. It is a reality thanks to the sensitivity shown by the non-profit, non-governmental organization Pedtrauma. The president Mrs. Natasha Clive-Vrecossis and her associates were the only boosters for the whole effort and the final implementation of our modern ER facilities, the proper for the busiest Paediatric Surgery Department all over Greece. High level services both for the kid as well as for his/her escorts, improved the standards of admission in velocity and quality, resulting in better diagnosis and management. We consider that public health value is fundamental and private initiatives can positively assist this goal. Our aims come side by side with your love and concern for children, creating the perfect working environment.
Thanking friends like you would be the minimum for your selfless giving, concerning personal contribution and sponsor's help acquired by you. We wish you all the best, always in good health and mood, pillars of love and tenderness towards the kid, fellows to the common cause of children's life improvement."

Dr. George Papouis
Director- Pediatric Surgeon
Ιppokratio General Hospital of Thessaloniki


Photos from the Trauma Center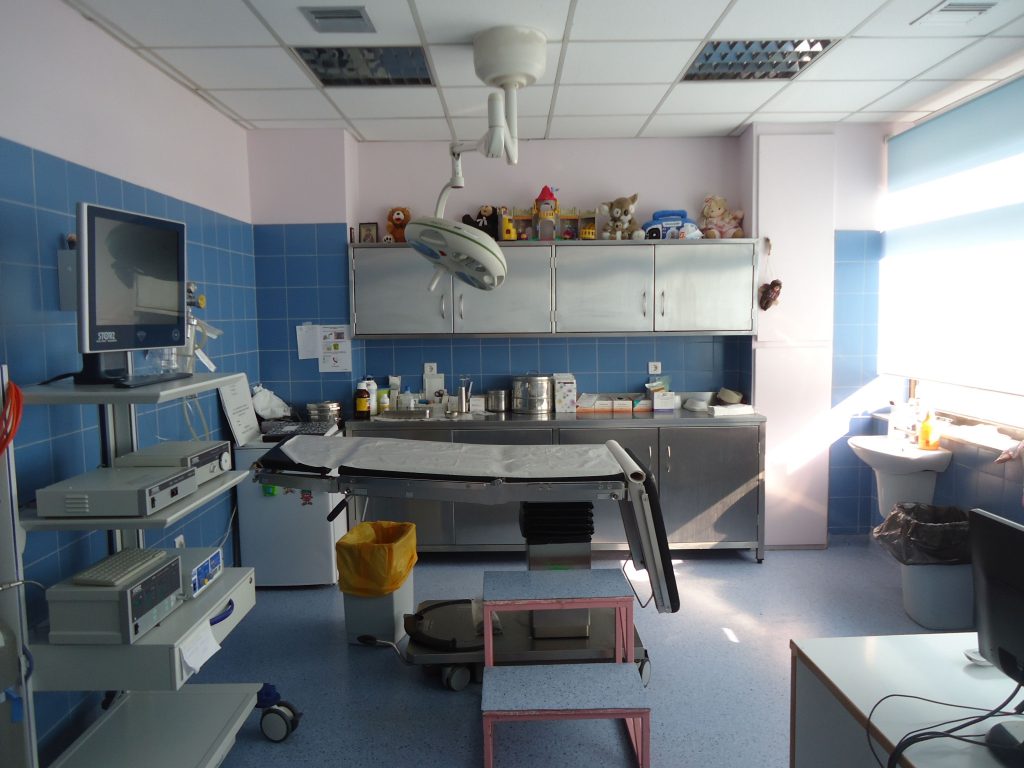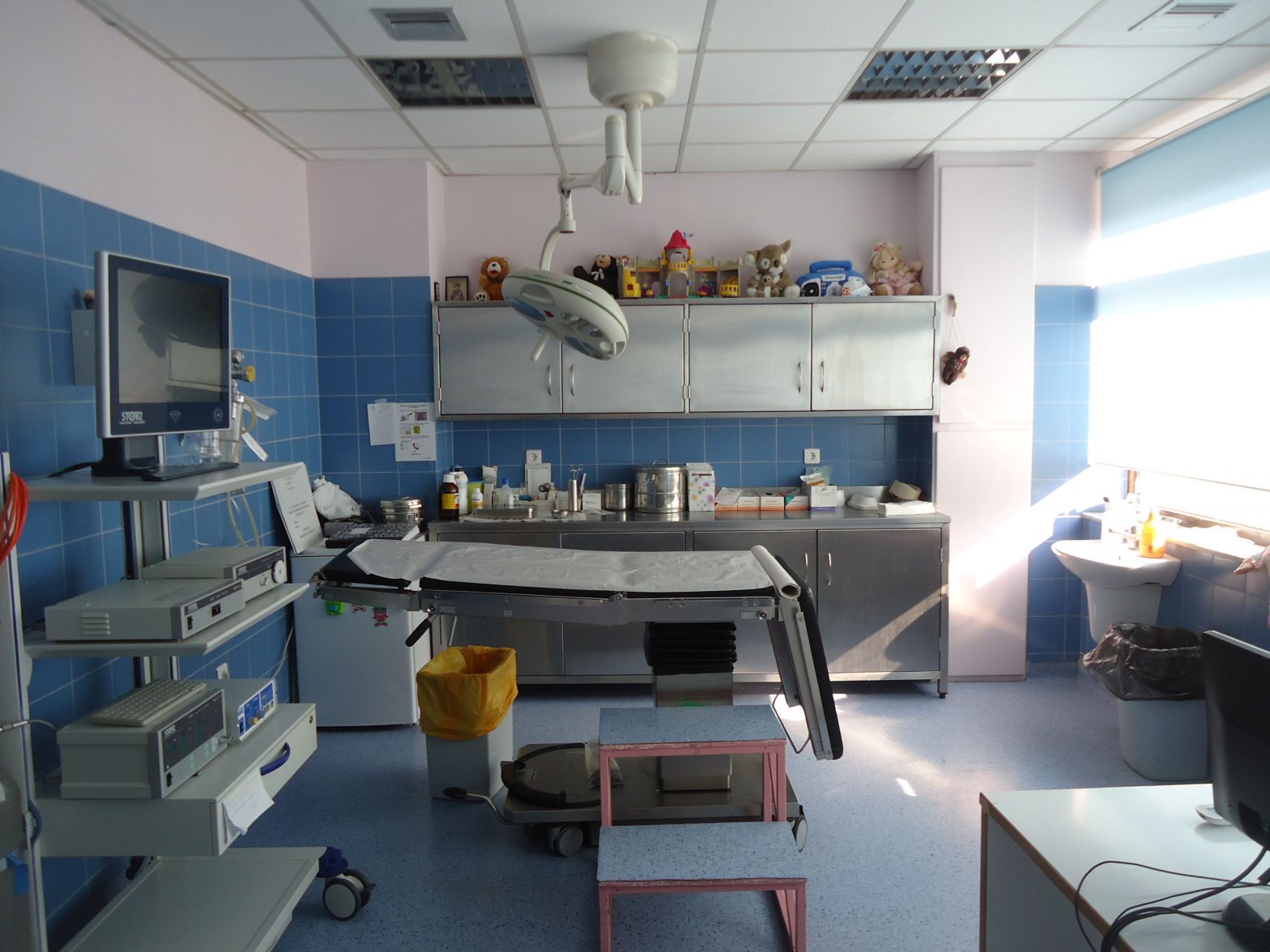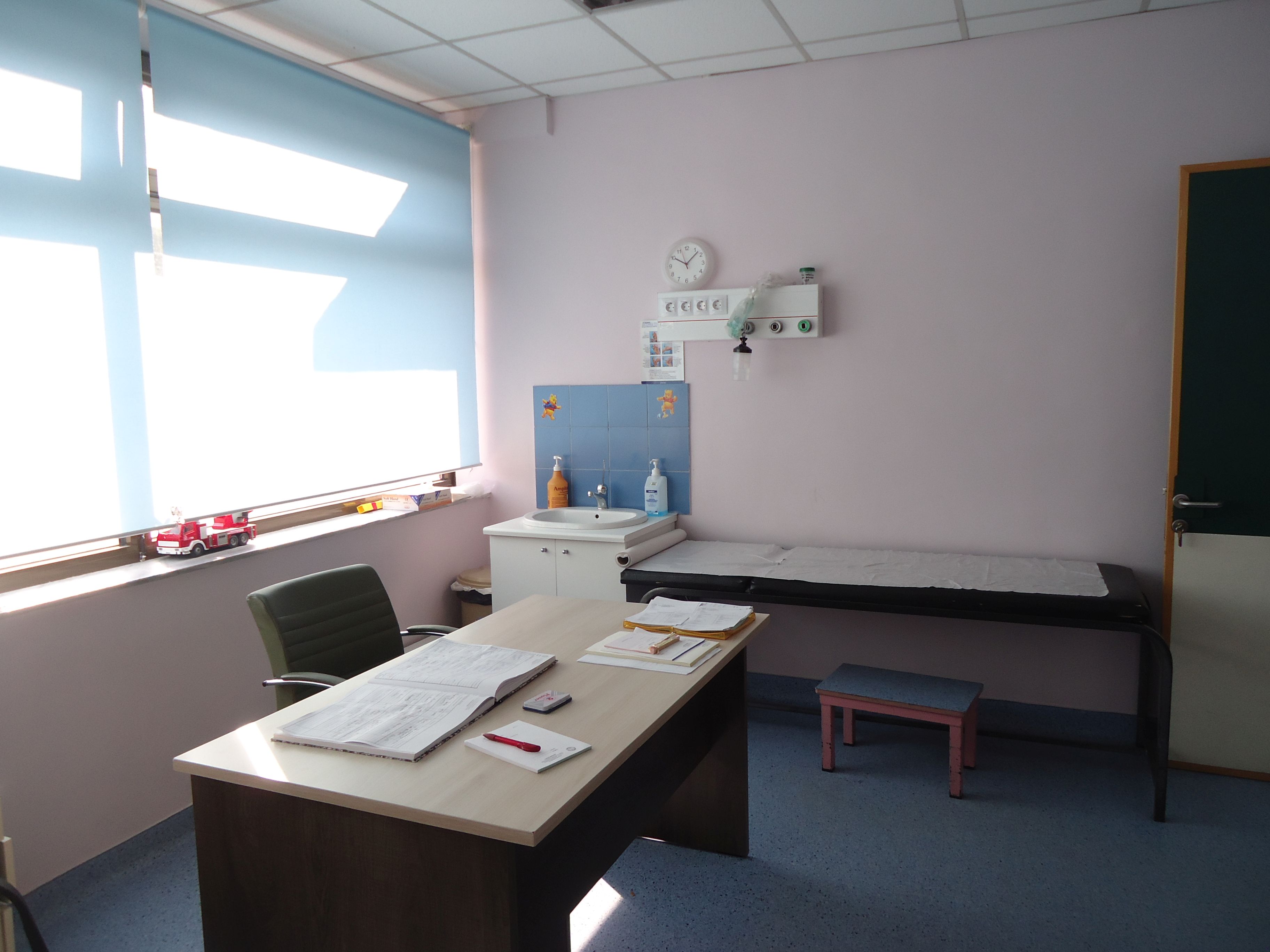 Donation of a Difficult Airway Management System
On Friday 16th December, ''Pediatric Trauma Care'' offered a "Difficult Airway Management System" to the Anaesthesiology Department of the General Hospital of Thessaloniki "Ippocration",with the sponsorship of Alfa-Beta Vassilopoulos.
The event was attended by Ms Alexia Machaira, Communication & Sustainability Manager of AB Vassilopoulos and Mr Nikos Grammatikos, Area Sales Director of AB Vassilopoulos.
It was also attended by Ms Xrisi Bratzou, Coordinator Head of Anaesthesiology Department of the General Hospital Thessaloniki "Ippocration" , Ms Maria Mylona, Anaesthesiology Director, Mr Konstantinos Katsanoulas, Director of Anaesthesiology, Ms Despoina Iordanidou, Curator A' of Anaesthesiology, Ms Elena Theodorou, Curator A' of Anaesthesiology, Ms Kyriaki Matsi , Curator A' of Anesthesiology, Ms Evangelia Xanthaki, Head of Nursing staff of the Anaesthesiology Department, Ms Evanthia Varvaka, Nurse of Anaesthesiology, Ms Elizabeth Tsirou, Nurse of Anaesthesiology and Ms Eugenia Boussoulega from the Charity ''Pediatric Trauma Care''.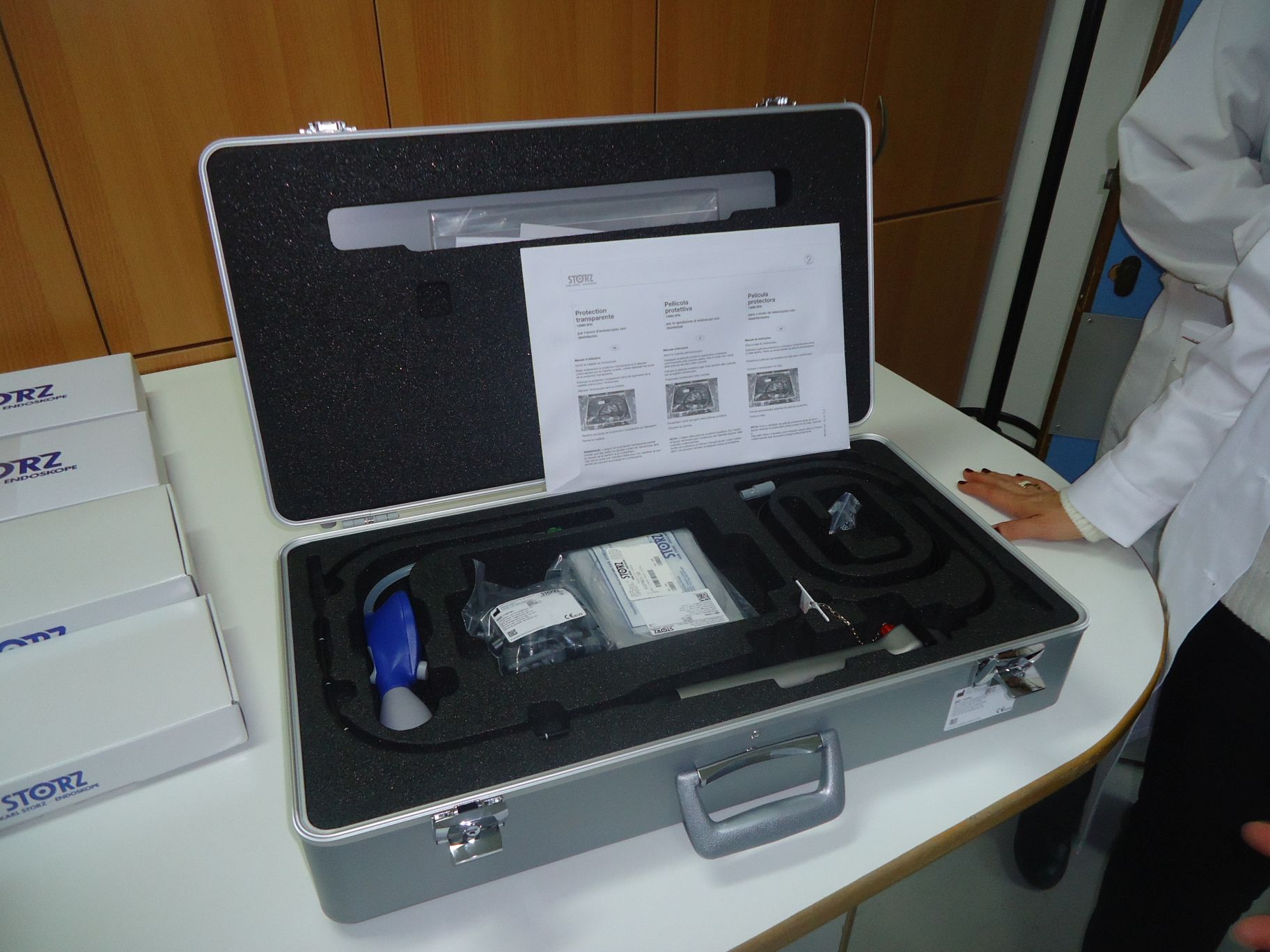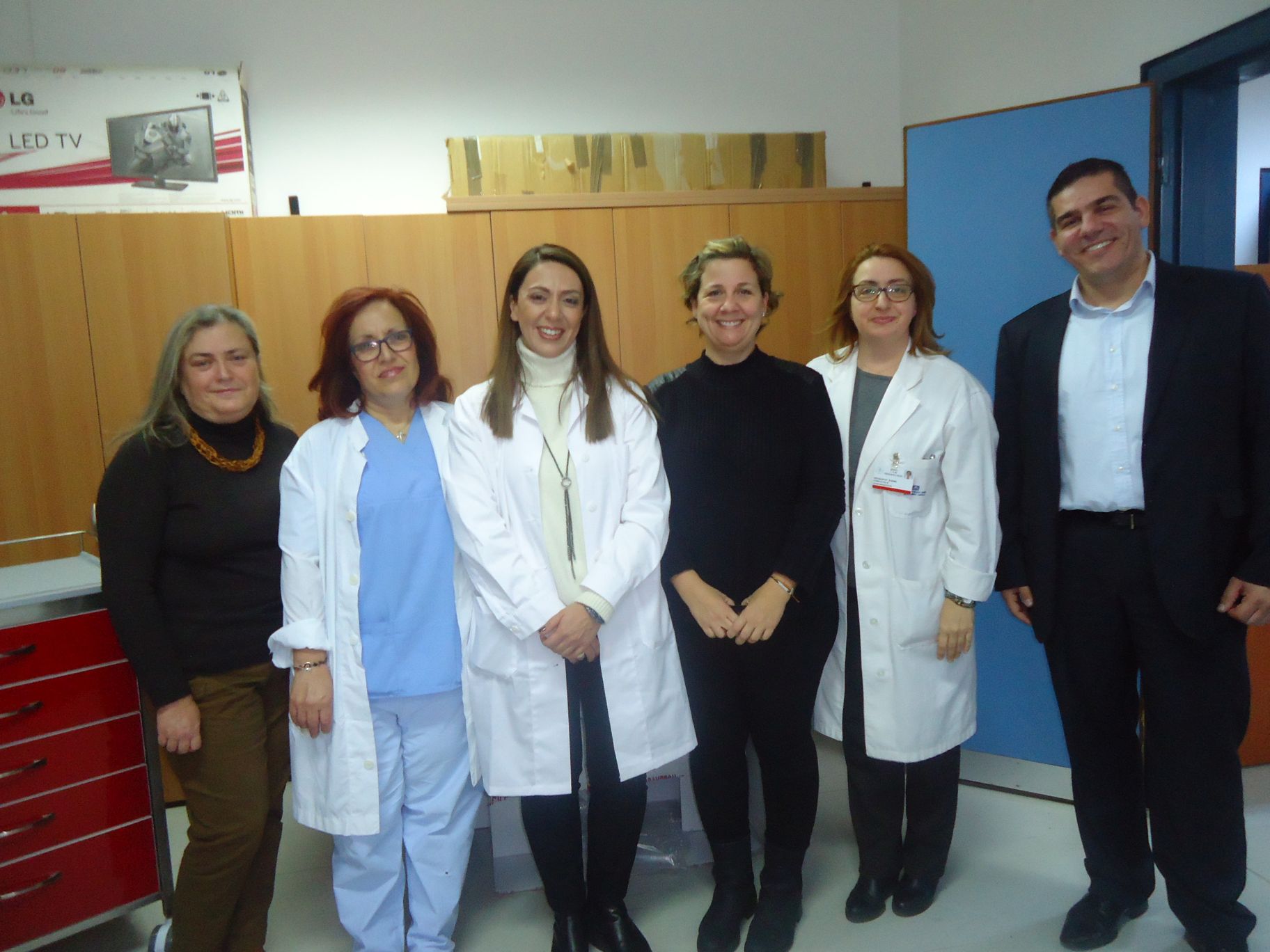 Photos of Monitor and High Oxygen Flow device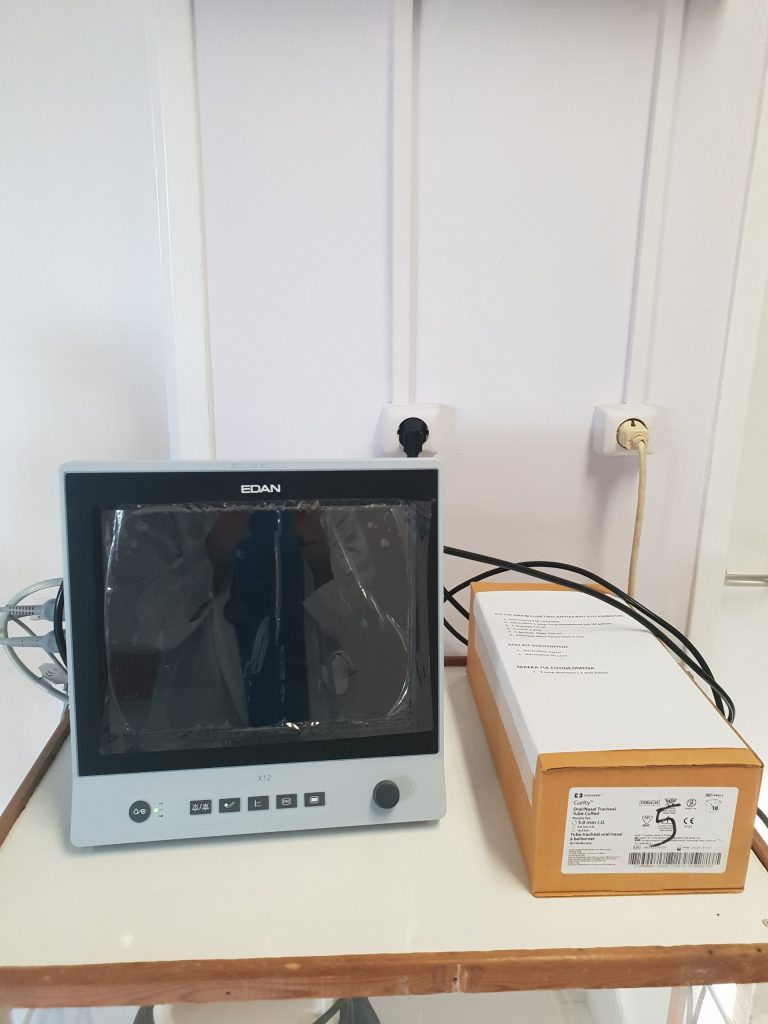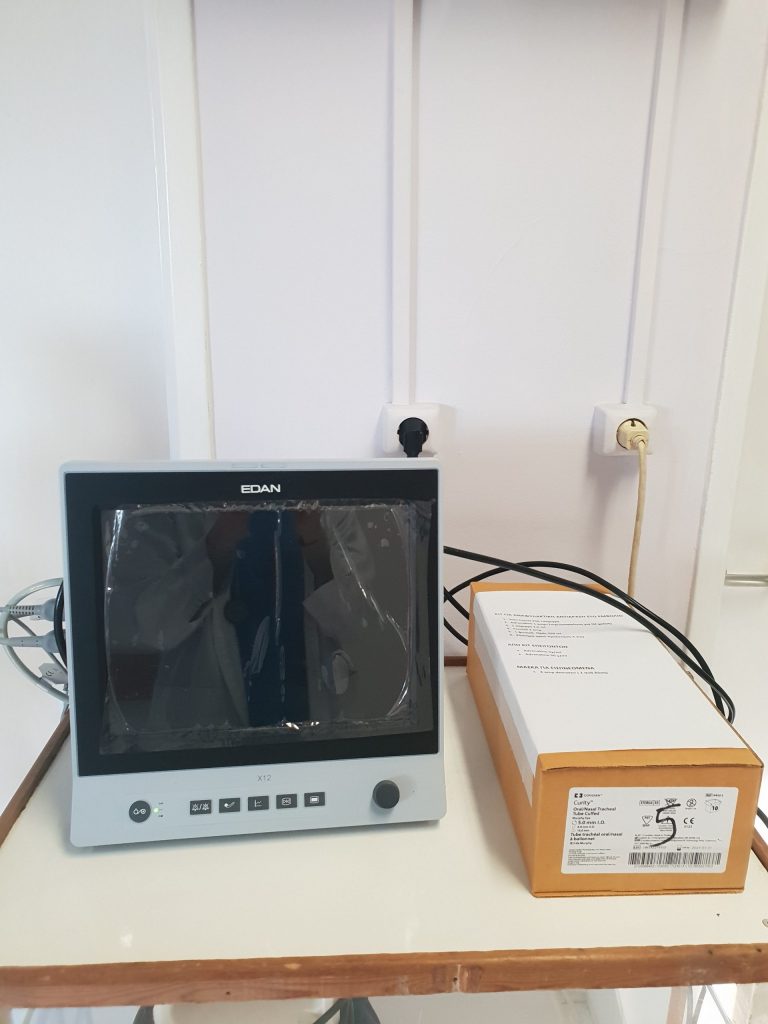 Photo of Vein Viewer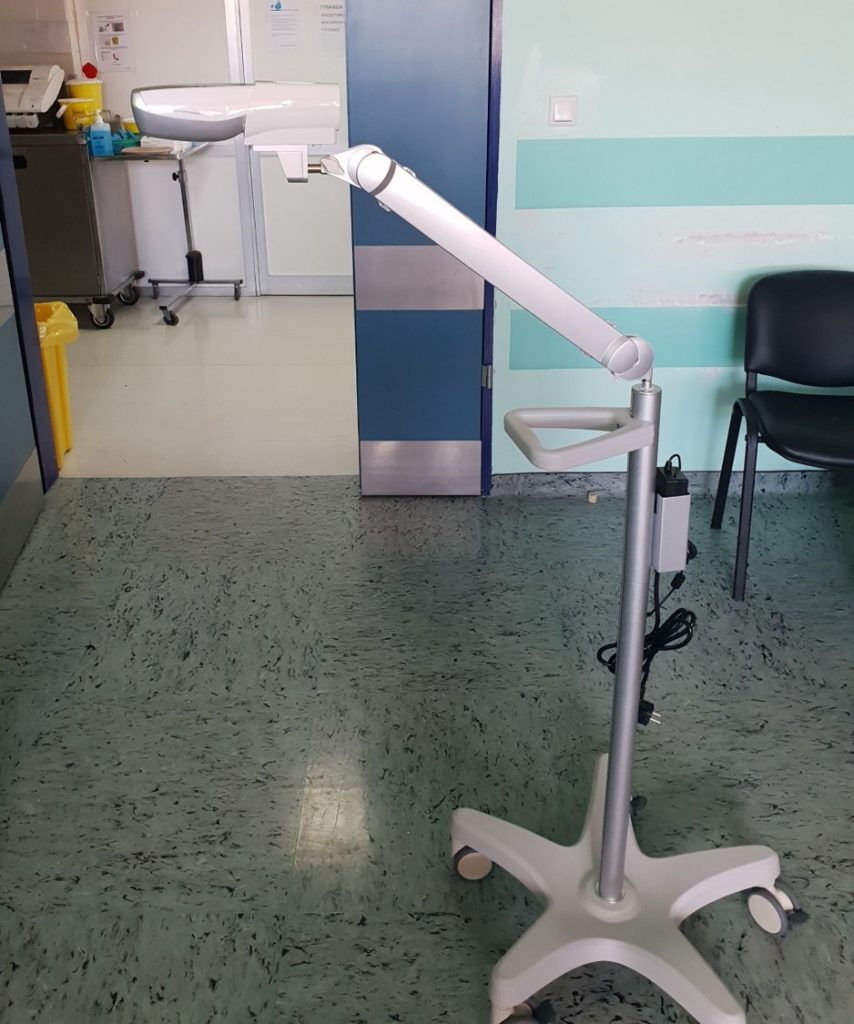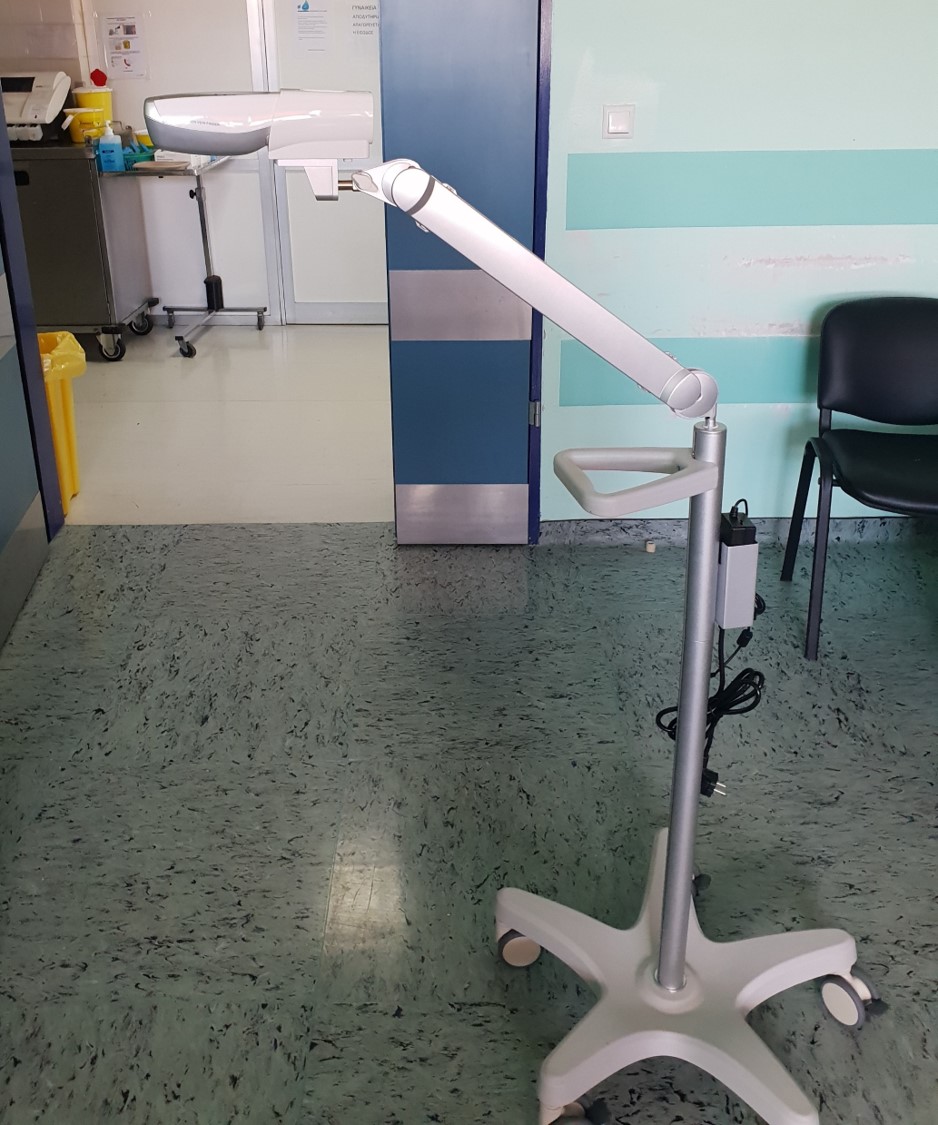 Photos of Additional equipment needed for the Intensive Care Unit (2021)