| | | |
| --- | --- | --- |
| | Neonatal Clinic | |
| 04/2016 | Smart baby resuscitation training unit (Sponsor: The A. G. Leventis Foundation) | € 5.616,00 |
| 09/2018 | 2 PC | € 800,00 |
| 09/2018 | Multi-function printer | € 291,40 |
| 09/2018 | Projector | € 309,00 |
| 01/2022 | Phototherapy cradle (Sponsor: MEGA DISPOSABLES S.A., PENTE S.A.-Galaxias Supermarkets) | € 14.499,32 |
| | Total: | € 21.515,72 |
21/06/2022

It is with the deepest gratitude that we received the phototherapy cradle O'bloo LED at the Neonatal Department of the National and Kapodistrian University of Athens, in the Aretaieio Hospital, thanks to your Charity's donation.
In this time when the public hospitals are underfunded, the existence of Charities with your multifaceted work makes our job much safer for our young patients.
Both my colleagues and I would like to express our heartfelt gratitude and assure you that every cent you have invested as a donation to our Department has the greatest return.
We wish you health so that you can continue your noble work.
Sincerely,

Nicoletta Iacovidou
Professor of Paediatrics – Neonatology at the National and Kapodistrian University of Athens (EKPA)
Director of the Neonatal Department
Aretaieio Hospital


25/05/2016

"The Chairwoman Mrs Natasha Vrecossis and the Board of Pediatric Trauma Care readily responded to the request of the Department of Neonatology of National and Kapodistrian University of Athens for financial aid regarding the acquisition of SMART, a teaching aid to be used by trainees in order to improve their skill regarding the respiratory support of neonates during resuscitation.
In an era of severe financial constraints, the vision, readiness and efficiency shown by the above mentioned body will greatly facilitate our teaching on resuscitation.We take this opportunity to express our sincere thanks for your support and to congratulate you on your work."
Dr Nicoletta Iacovidou MD, PhD,
Associate Professor in Paediatrics-Pediatrics


Photo of the equipment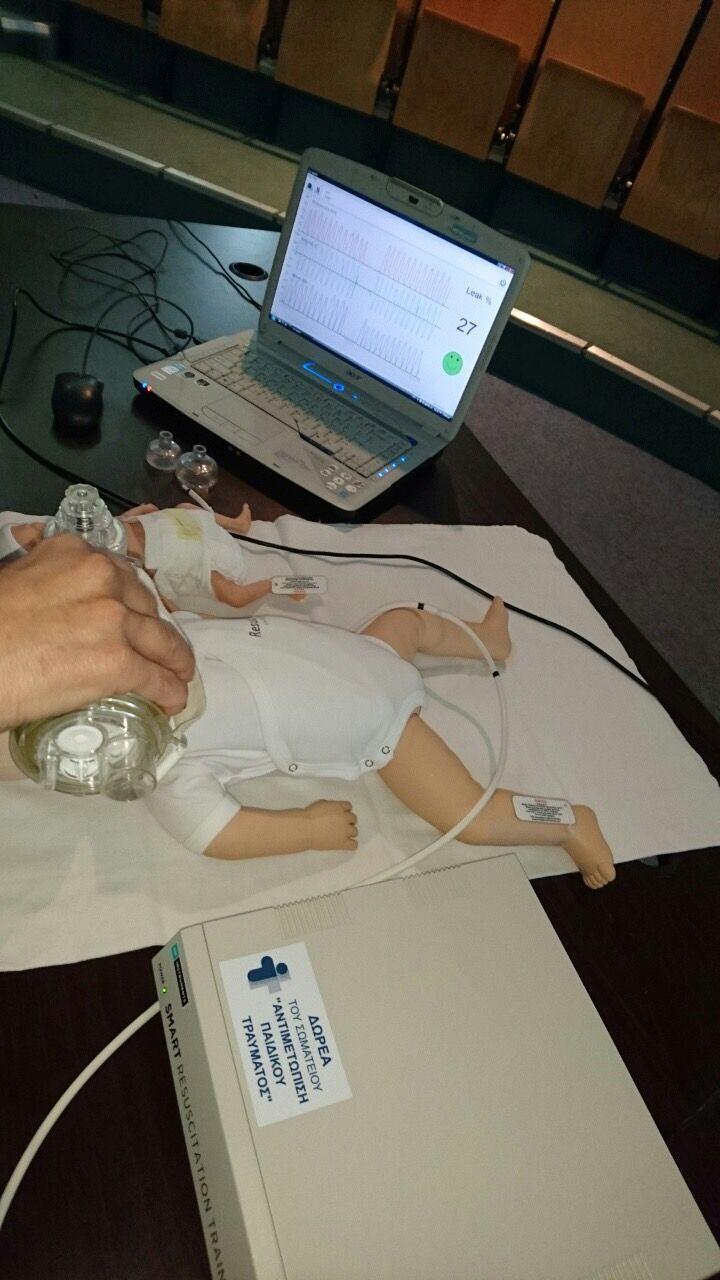 Photos of the Phototherapy cradle