Our project during the period 01.11.2021 – 31.10.2022
(You can find our detailed Annual Report here.)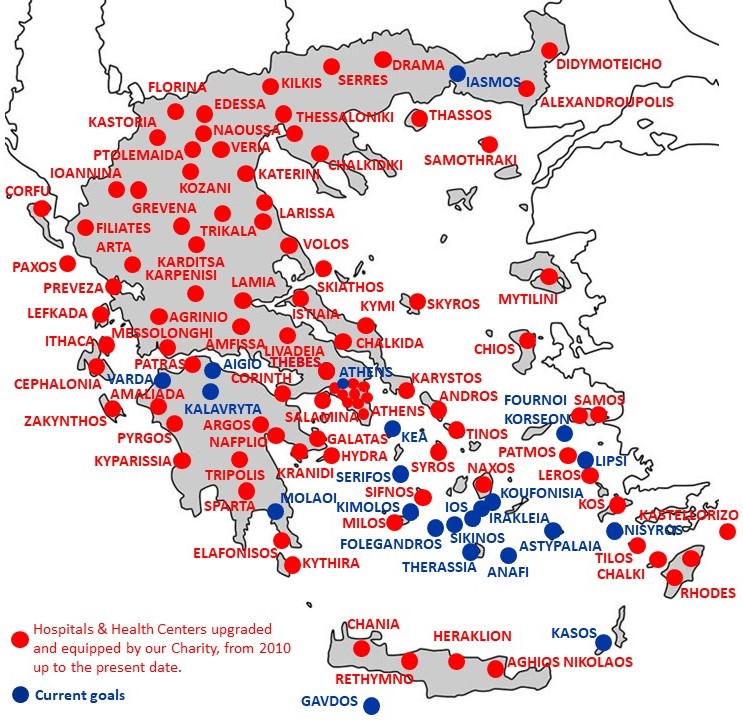 Pedtrauma is a non-profit, non-governmental organization, which was founded in 1998 in Athens by a small number of doctors and parents. Its sole purpose is to raise awareness on children's accidents in Greece, reduce their number and severity and to improve care once an accident has occurred.
According to the statistics of the Hospitals and Health Centers equipped by "Pedtrauma", in 2022 more than 405.000 children benefitted from our Charity's work.



Our project during the period 01.11.2021 – 31.10.2022


Between November 2021 and October 2022, we upgraded and equipped 4 Paediatric Trauma Centers, 4 Paediatric Departments and 10 Paediatric Clinics, while we offered necessary equipment to another 9 Paediatric Departments. In total, we offered 204 machines to 25 Hospitals and Health Centers throughout Greece.
We also funded four A.P.L.S. Seminars (Advanced Paediatric Life Support), held in collaboration with A.P.L.S. Hellas in Athens and A.P.L.S. Crete in Heraklion, Crete, in which a total of 109 doctors and nurses participated. During these seminars, doctors, nurses and ambulance paramedics were trained in the immediate and proper treatment of an injured child. Training focused on assessment, resuscitation and stabilization of the child at risk.
At the same time, since the proper education of children on trauma prevention can substantially reduce the number and severity of children's accidents, we continued our "Education on Trauma Prevention" Program. As part of the program, we held 144 presentations in Kindergardens and Elementary Schools, which were attended by 3.319 children and 117 parents and teachers.
During the same period, we distributed a total of 36.509 brochures with advice concerning the prevention of accidents ("Safety at School", "Toys and Safety", "Safety at Sports", etc.) to Kindergarden and Primary School children. In addition, we sent more than 23.400 brochures to the Hospitals we have helped over the years.



Awards


"Pediatric Trauma Care" was awarded for the sixth year the "NGO of the Year" Award in the category "Health and Social Welfare" at the Hellenic Responsible Business Awards 2022, which was organized by Boussias Communications and the magazine Marketing Week.


Future Goals


Our Charity's current goal is to equip the Paediatric Departments of 20 Hospitals, including the General Hospital – Health Center of Kalavryta, the General Hospital of Aigio and the General Hospital of Nikaia "Agios Panteleimon".
At the same time, we will continue to fund medical seminars for the training of medical and nursing staff in dealing with children's injuries, as well as the "Education on Trauma Prevention" Program with presentations in Kindergardens and Primary Schools.




We wholeheartedly thank our Members, Sponsors, Donors, and Friends, thanks to whom we were able to achieve our goals for yet another year.
We believe that every child deserves the best possible medical care we can offer! Our goal is therefore to upgrade and equip all the Paediatric Departments of the Hospitals and Health Centers in Greece.