08/11/12
Medical equipment needed for Seminars
€ 5.832,67
Intensive Care Unit
04/2013
Two Electrical beds (Sponsor: HELLENIC PETROLEUM S. A.)
€ 14.637,00
04/2013
One PICU Nursing trolley (Sponsor: HELLENIC PETROLEUM S. A.)
€ 1.435,41
04/2013
One PICU Nursing trolley (Sponsor: N. Papapostolou Ltd)
€ 1.435,41
05/2013
Supply of ventilators in PICU of synchronous technology that will support all the invasive and noninvasive modes of ventilation with the synchronous methods of computation of mechanical properties (Sponsor: TIMA Charitable Foundation)
€ 23.370,00
05/2013
Upgrades of servo-I ventilator that exists in their PICU (Sponsor: TIMA Charitable Foundation)
€ 3.899,10
05/2013
Automatic humidifier of ventilation gas (Sponsor: TIMA Charitable Foundation)
€ 2.214,00
05/2013
6 Noninvasive masks for ventilation (Sponsor: HELLENIC PETROLEUM S.A.)
€ 1.527,66
20/12/13
3 Saturation monitor with blood pressure measurement (Sponsor: GREEK AMERICA FOUNDATION & DESMOS)
€ 7.084,80
02/2014
Two Electrical beds (Anonymous Donor)
€ 13.530,00
02/2014
One PICU Nursing trolley (Sponsor: N. Papapostolou Ltd)
€ 1.254,60
02/2014
One PICU Nursing trolley
€ 1.254,60
04/2014
Monitor for pediatric transfer to MRI (Sponsor: OTE-COSMOTE)
€ 30.000,00
04/2014
PICU mechanical Ventilator compatible with MRI with screen, mobile, that covers all the age spectrum and ventilation models (Sponsor: Norton Rose Fulbright Greece and Anonymous Donor )
€ 29.507,70
05/2014
Monitor of transfer with defibrillator (Sponsor: Anonymous Donor & Give and Fund)
€ 9.163,00
02/2016
Electrocardiograph (Sponsor: The A. G. Leventis Foundation)
€ 1.586,70
03/2016
Accessories for ECG device

(Sponsor: "Friends of Pediatric Trauma Care")

€ 372,30
06/2016
Accessories for ECG device II (Sponsor: "Friends of Pediatric Trauma Care")
€ 450,57
10/2016
Computer
€ 599,00
05/2019
Electrical bed and PICU Nursing trolley (Sponsor: In memory of their daughter Eyxaris Savva, Nikos Savvas – Vasso Chatzianesti)
€ 7.100,00
10/2019
Portable ultrasound system (Sponsor: Non-Profit Civil Company AEGEAS)
€ 47.120,00
05/2021
Electroencephalograph (Sponsor: MEGA DISPOSABLES S.A., XALKIADAKIS S.A. – Xalkiadakis Stores)
€ 11.780,00
05/2022
Oximetry sensors and cables (Sponsor: Maria Marketaki)
€ 1.851,88
03/2023
5 "All in One" Computers (Sponsor: Malliaras Schools)
€ 5.793,00
Trauma Center
04/2014
Ultrasound System (Sponsor: HELLENIC PETROLEUM S. A.)
€ 21.771,00
04/2014
2 Patient Monitor Vital Signs (Sponsor: Norton Rose Fulbright Greece and Anonymous Donor)
€ 10.086,00
04/2014
Monitor of transfer with defibrillator (Sponsor: Norton Rose Fulbright Greece and Anonymous Donor)
€ 11.008,50
04/2014
Electrocardiograph (Sponsor: Norton Rose Fulbright Greece and Anonymous Donor)
€ 1.449,92
Total:
€ 267.114,82


19/05/2022

We would like to thank the members of the charity "Pediatric Trauma Care", and especially the President Mrs Vrecossis, for their continuous support in upgrading equipment that is vital for providing better medical care to our young patients.
Your recognition of the efforts of the Paediatric ICU personnel and the constant support of your Charity keeps us going.

Sincerely,
Stavroula Ilia
Director of the Paediatric ICU
Assistant Professor of Paediatric Intensive Care
University of Crete



25/05/2021

On behalf of the Hospital staff, we would like to express our gratitude for this donation, but most of all we would like to thank you for giving us, with this act of yours, the strength to continue our work.

Professor George Chalkiadakis
Director of PAGNI



November 2019

ANNOUNCEMENT

It is our great pleasure to inform you that we have offered a portable Ultrasound system to the Paediatric Intensive Care Unit of the General University Hospital of Heraklion-Crete, with funding provided by the Non-Profit Civil Company AEGEAS.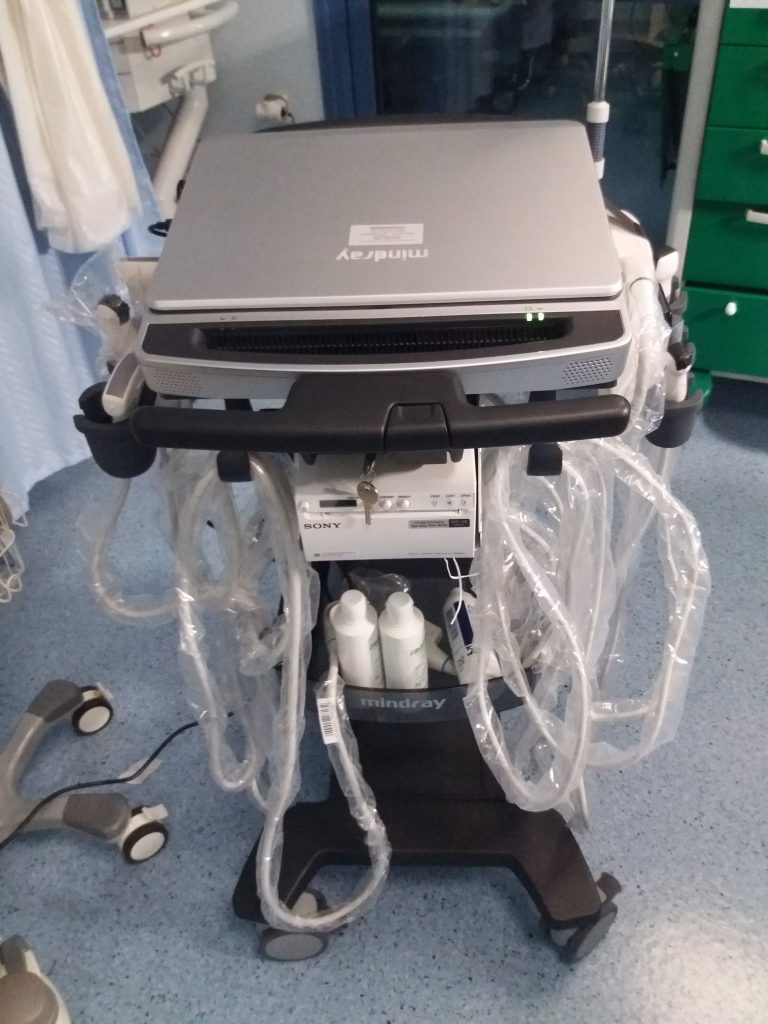 21/10/2013

''The commendable Non-Profit Organization ''Pediatric Trauma Care'' whose continuous contribution to the community has greatly helped our country in reducing the number and severity of children's accidents, and helped to improve care once an accident has occurred. The donations of the Organization have brought significant improvements to the Pediatric Intensive Care Unit of the University Hospital "PAGNI" in Irakleion, Crete.''
Dr. George Briassoulis
Associate Professor School of Health Sciences, University of Crete (Director of the Pediatric Intensive Care Unit in the ''PAGNI'' University General Hospital of Irakleion)

May 2014

ANNOUNCEMENT

It is with great pleasure that we would like to inform you that we have fully equiped the fourth Trauma Center in Greece, in the "University Hospital PAGNI" in Irakleion, Crete. The Trauma Center was funded by the companies Norton Rose Fulbright Greece, Hellenic Petroleum and an Anonymous Donor.

03/06/2014

"What impresses me most about the Charity "Pedtrauma" is not only their fundraising abilities and the strict conditions and careful control, which accompanies the management of the funds which their sponsors have entrusted them with. It is not only the devotion and absolute dedication of the President and Members of the Board of Directors in protecting the tender offspring of our society. It is – for me – the fact that they have managed to build a strong team to tackle Pediatric Trauma Care and Emergency : Sponsors – the Charity "Pedtrauma" – Medical and Nursing Staff . This team gains strength and enthusiasm from each other and together experiences the joy of giving. "Pedtrauma", tries ( and succeeds admirably ) in extending large circles, and a safety net around Pediatric Trauma units and Hospitals. In one of these circles stands the Emergency Department of the University Hospital of Heraklion Crete, whose Pediatric Trauma Resuscitation Area has been fully equipped with all the necessary machinery by "Pedtrauma". I would like to express my gratitude to the tireless President and members of the Charity "Pedtrauma" because their work reminds us daily that we are not alone in our difficult undertaking."
Panagiotis Agouridakis
Assistant professor of Emergency Medicine University of Crete,
Director of the Emergency Department of the University Hospital of Iraklion
President of the Hellenic Society of Emergency Medicine

Photos from the Trauma Center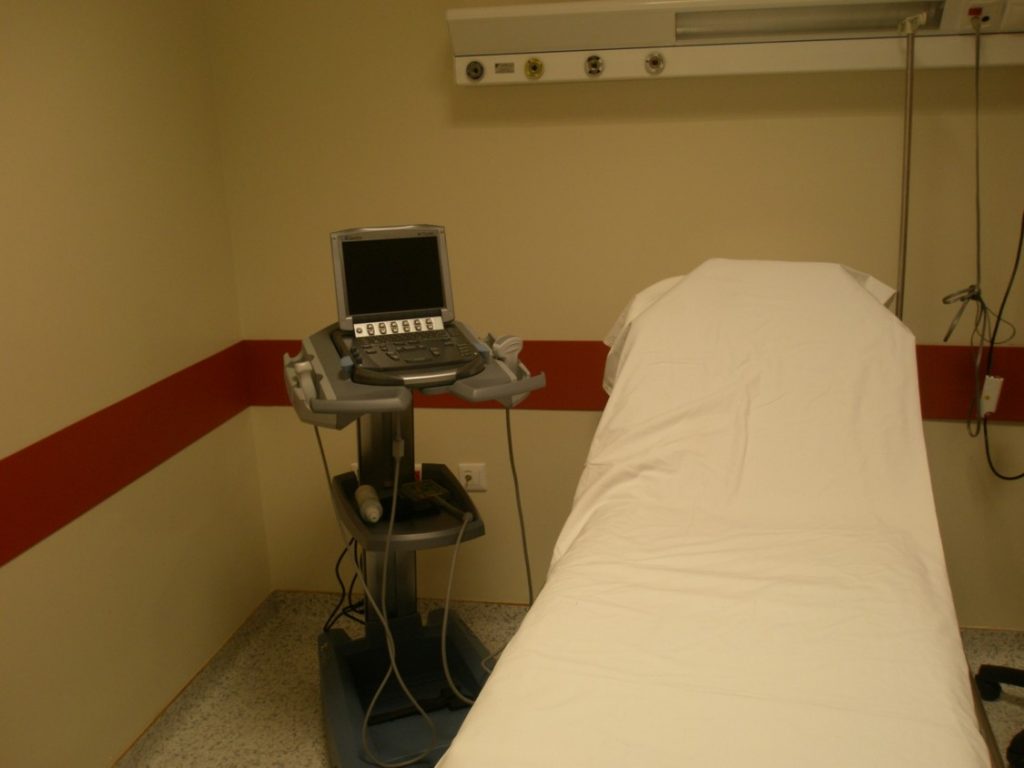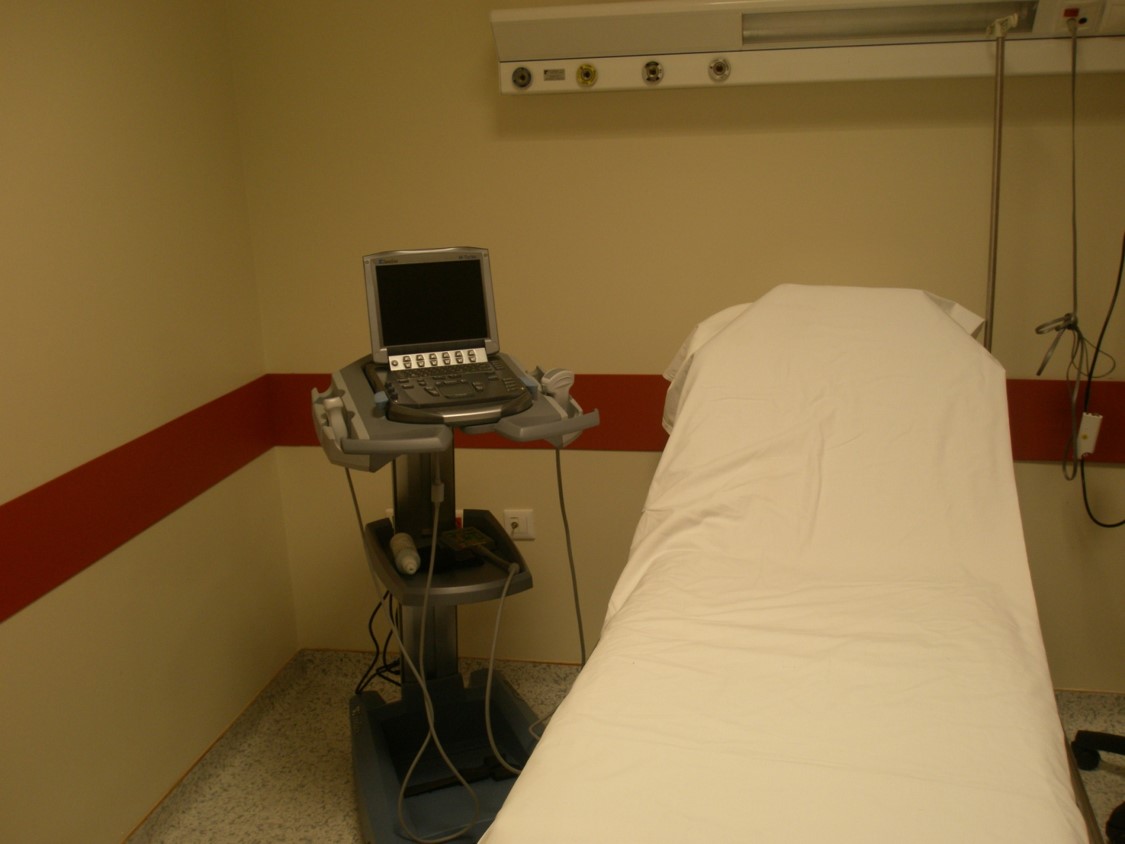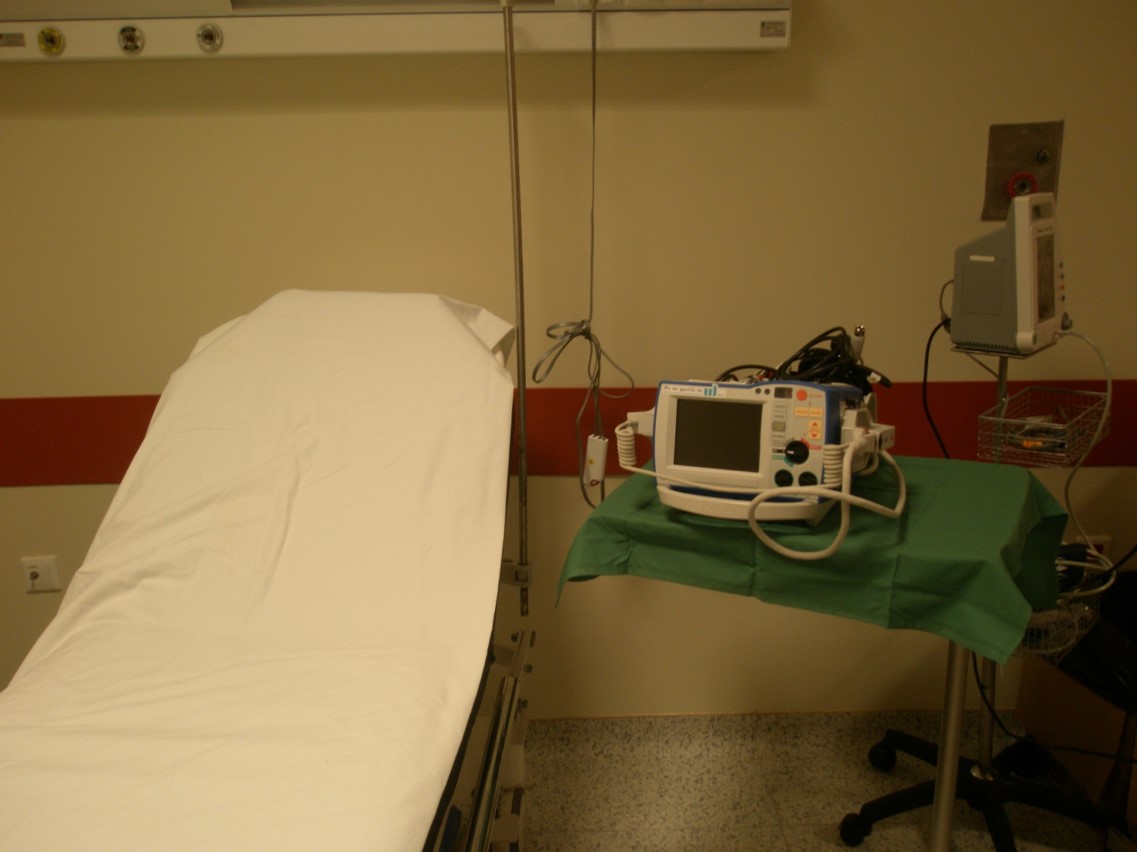 Photos from the Intensive Care Unit