| | | |
| --- | --- | --- |
| | Trauma Center | |
| 06/2014 | 3 Patient Monitor (Sponsor: John S. Latsis Public Benefit Foundation) | € 13.284,00 |
| 06/2014 | 2 Oximeters (Sponsor: John S. Latsis Public Benefit Foundation) | € 2.214,00 |
| 03/2015 | Vein Viewer Vision 2 (Sponsor: OTE – COSMOTE) | € 5.596,50 |
| 03/2015 | Jaundice Meter (Anonymous Donor) | € 2.700,00 |
| 06/2015 | Additional equipment for the Vein Viewer Vision 2 (Sponsor: Invitromed) | € 6.088,50 |
| 03/2016 | Digital Ultrasound System (Sponsor: Alfa Beta Vassilopoulos) | € 23.000,00 |
| 04/2018 | 2 Otoscopes & ophthalmoscopes (Sponsor: Alfa Beta Vassilopoulos) | € 1.602,00 |
| 04/2018 | Blood pressure-Oximeter monitor (Sponsor: InterMedica) | € 2.418,00 |
| 10/2019 | Patient Monitor | € 4.464,00 |
| 01/2022 | Cardiac Ultrasound probe (Sponsor: "Friends of Pediatric Trauma Care") | € 2.500,00 |
| | Paediatric Department | |
| 05/2021 | High Oxygen Flow device (Sponsor: THE HELLENIC INITIATIVE AUSTRALIA) | € 4.340,00 |
| 07/2023 | Additional Equipment for the Paediatric Department (Sponsor: George Youroukos family) | € 2.850,00 |
| | Total | € 71.057,00 |


21/06/2023
With this letter, the Director of the Paediatric Department of the General University Hospital of Alexandroupolis, Mr. Elpidophoros Mantadakis, as well as the medical and nursing staff of the clinic, would like to sincerely thank the President of the Charity, Mrs. Natasha Vrecossis, and the members of Paediatric Trauma Care for the donation of a spirometer which will assist in monitoring the respiratory function of both hospitalized children and those attending the outpatient paediatric clinics. Once again, we express our gratitude for your kind and selfless contribution, which greatly enhances the quality of services offered to children in Eastern Macedonia and Thrace. We sincerely appreciate your support and eagerly anticipate your ongoing assistance in the near future.
Elpidoforos Mantadakis
Professor of Paediatrics – Paediatric Hematology/Oncology at the Democritus University of Thrace
Director of the Paediatric Clinic at the University General Hospital of Alexandroupolis



October 2014

ANNOUNCEMENT
It is with great pleasure that we would like to inform you that we have equiped with the necessary machinery the fifth Trauma Center in Greece, in the "University Hospital Evrou" in Alexandroupolis. The Trauma Center was funded by the John S. Latsis Public Benefit Foundation.

19/06/2015

"President Natasha Vrecossis and the members of the NGO PedTrauma are wholeheartedly committed to protecting the health of the critically ill child. All of them work selflessly, methodically and with total dedication, trying to strengthen the infrastructure of the country's collapsing National Health System. Pediatric Trauma recently equipped the Department of Pediatrics of the University General Hospital of Evros in Alexandroupolis, Thrace with three high quality cardiorespiratory monitors and two pulse oximeters, and kindly donated a transdermal bilirubinometer, and a vein mapping device to facilitate intravenous access of children needing blood sampling and / or parenteral administration of fluids and drugs. The offer of the NGO PedTrauma is commendable, because in the difficult times we live, it is the only non-governmental organization that selflessly and readily responded to the demands of the Department of Pediatrics of the University General Hospital of Evros, the only tertiary Department of Pediatrics in the region of Thrace, to improve and modernize its equipment. They deserve our respect for their donations and continued support."
Elpis Mantadakis, MD

Associate Professor of Pediatrics – Pediatric Hematology/Oncology
Democritus University of Thrace

Photos of the equipment ( 2014 – 2022)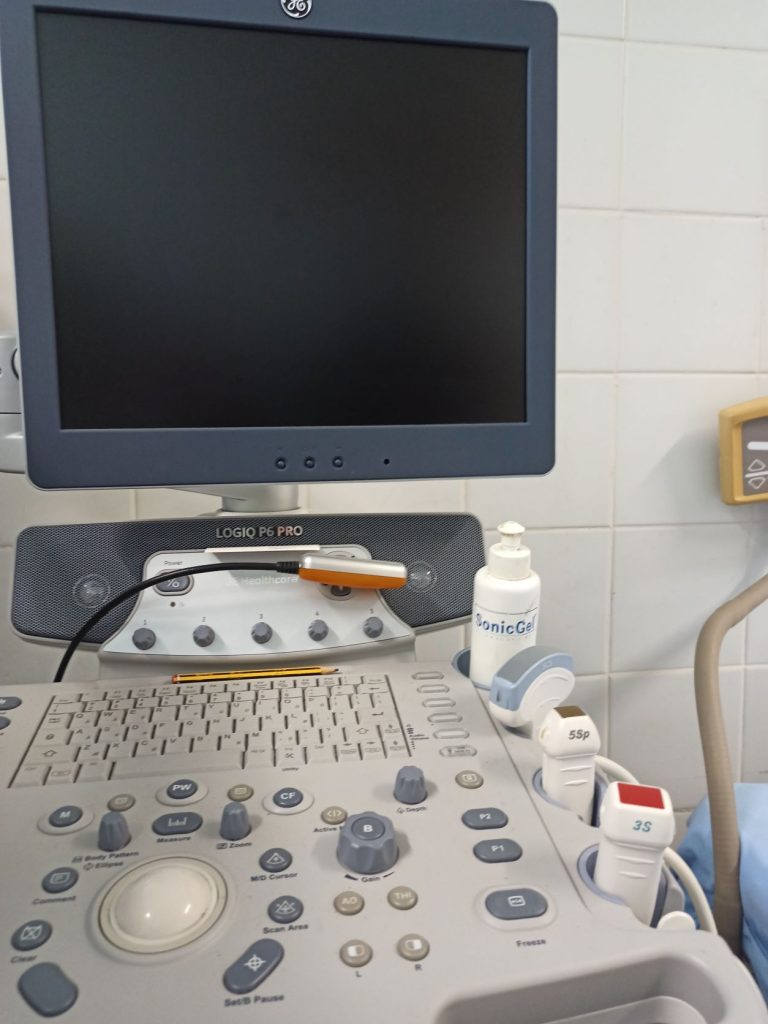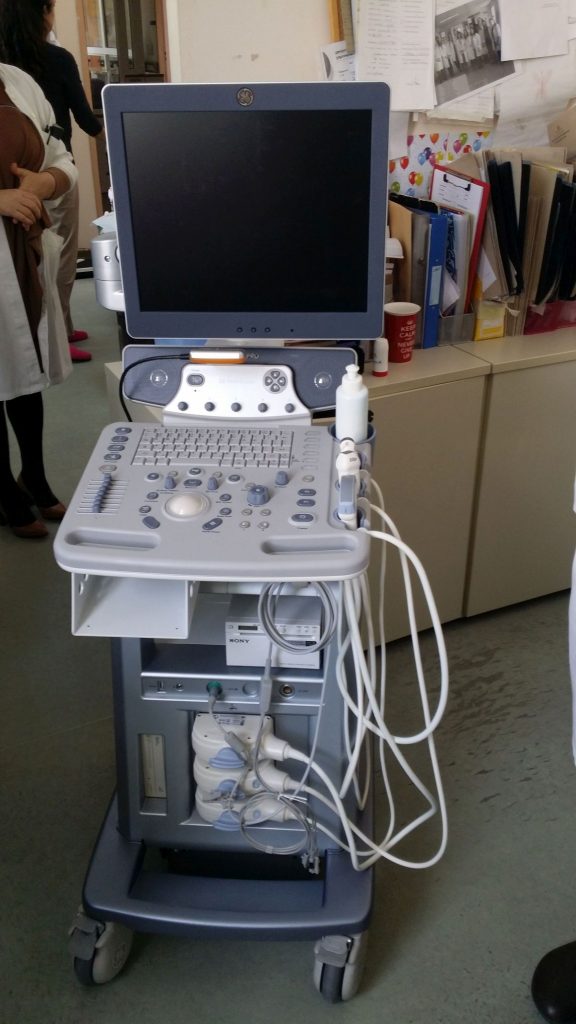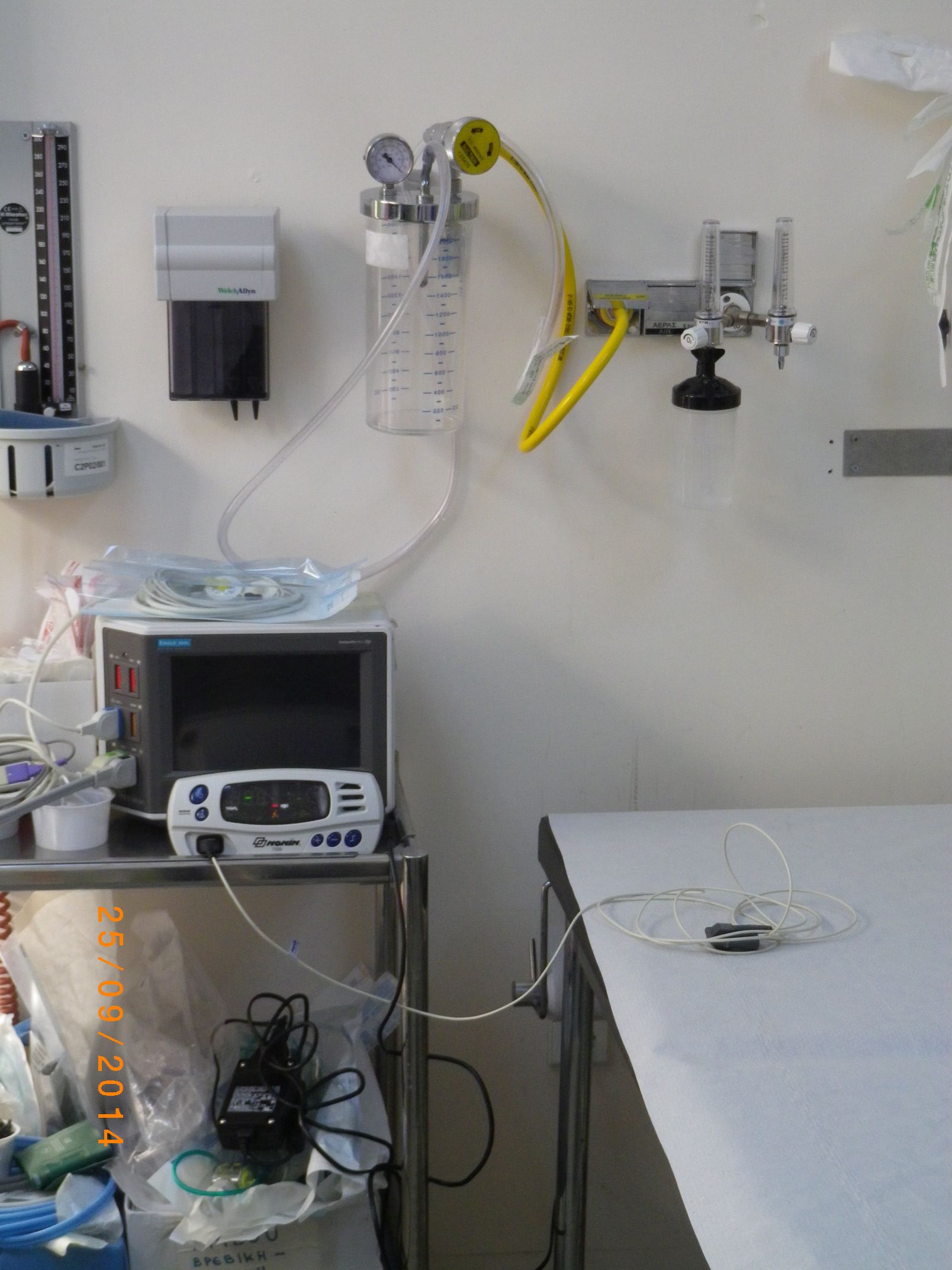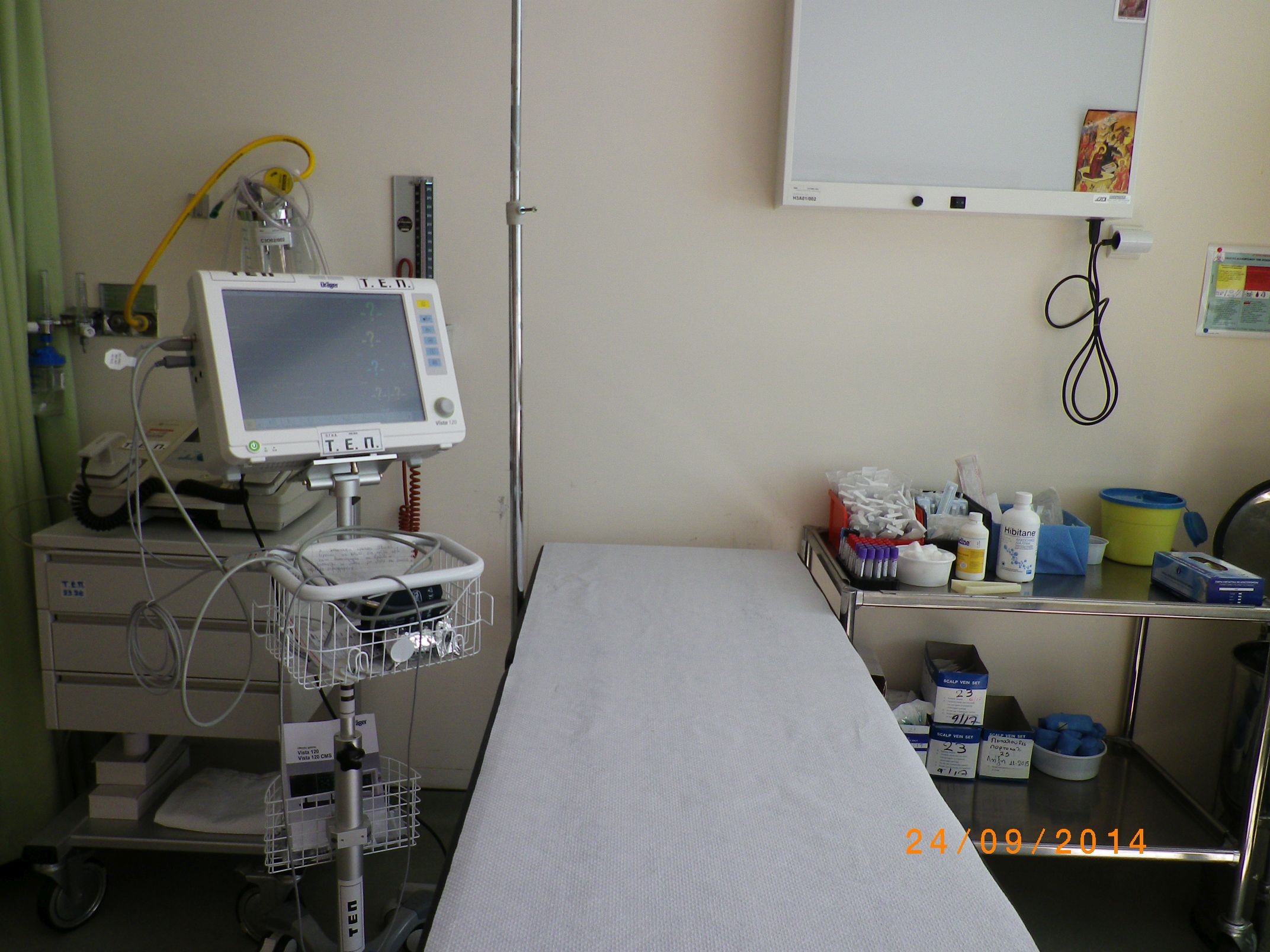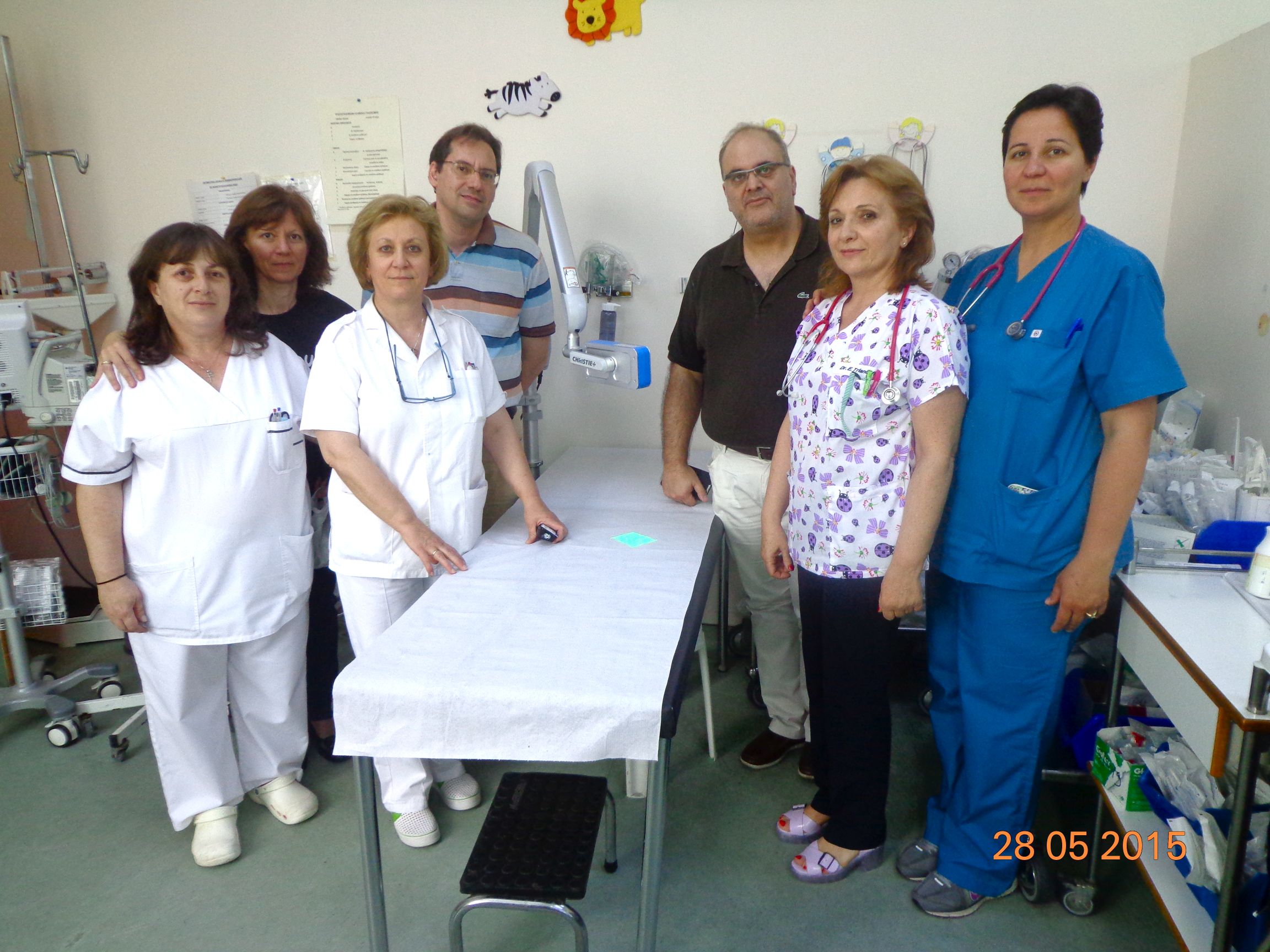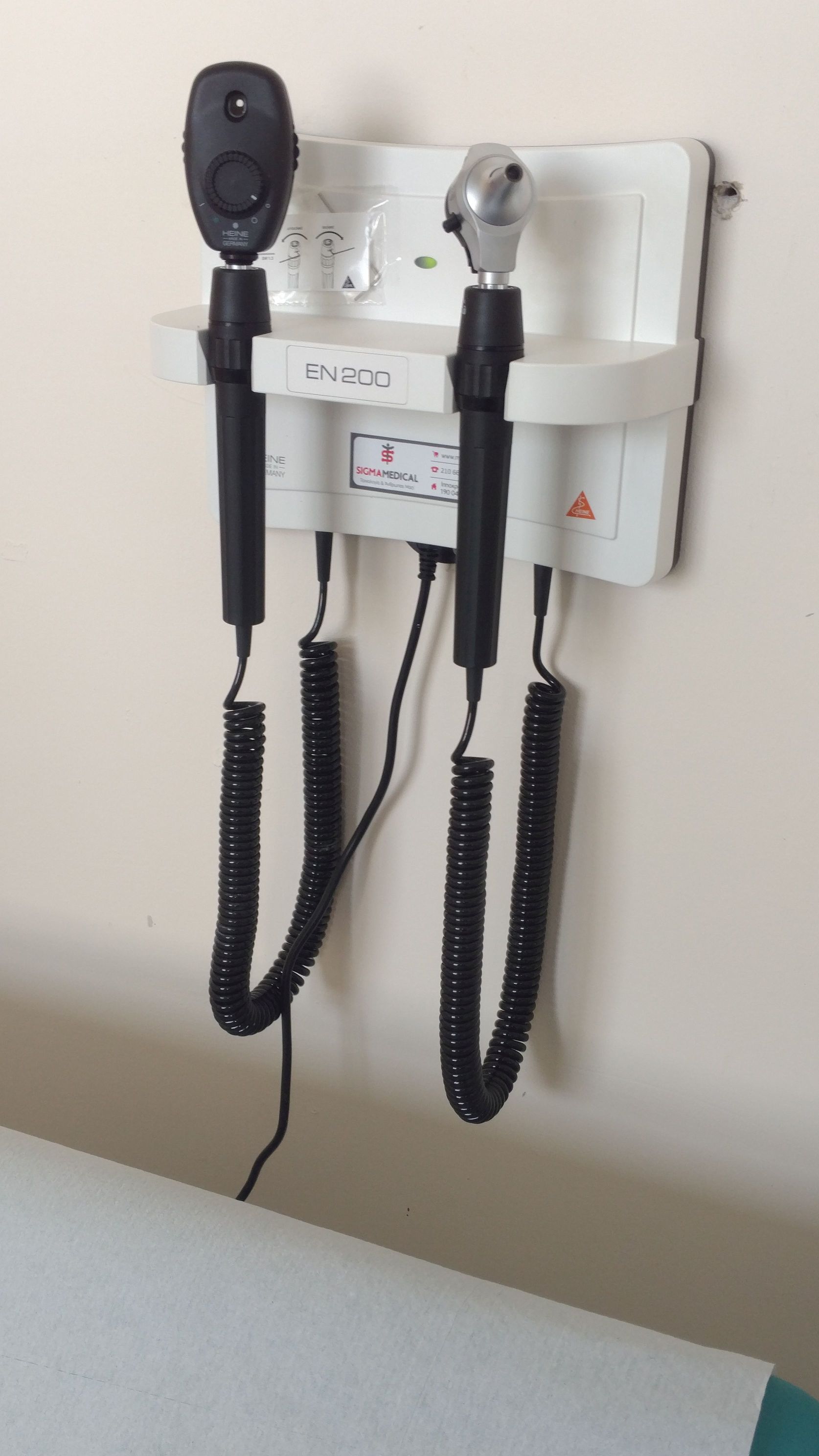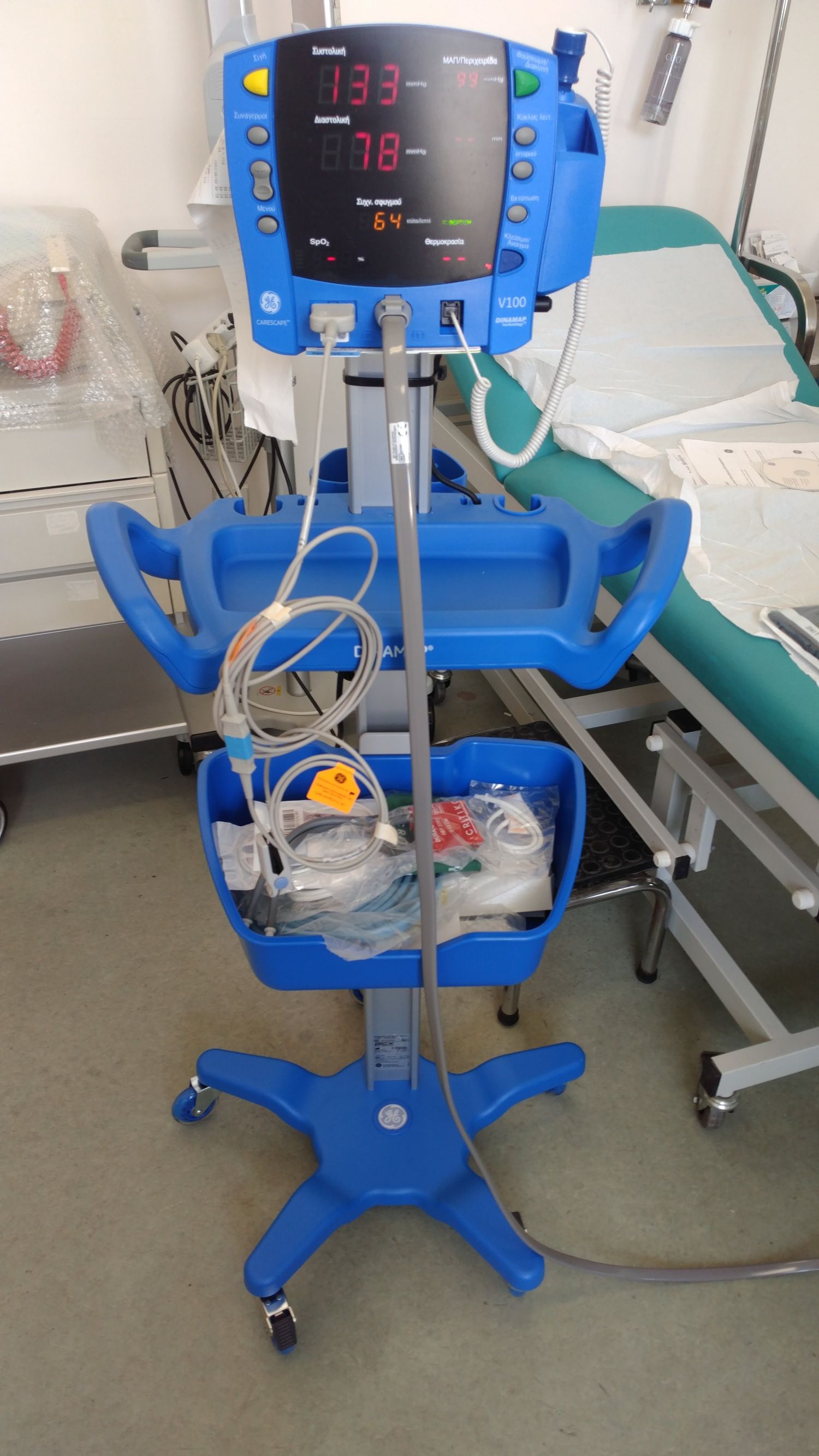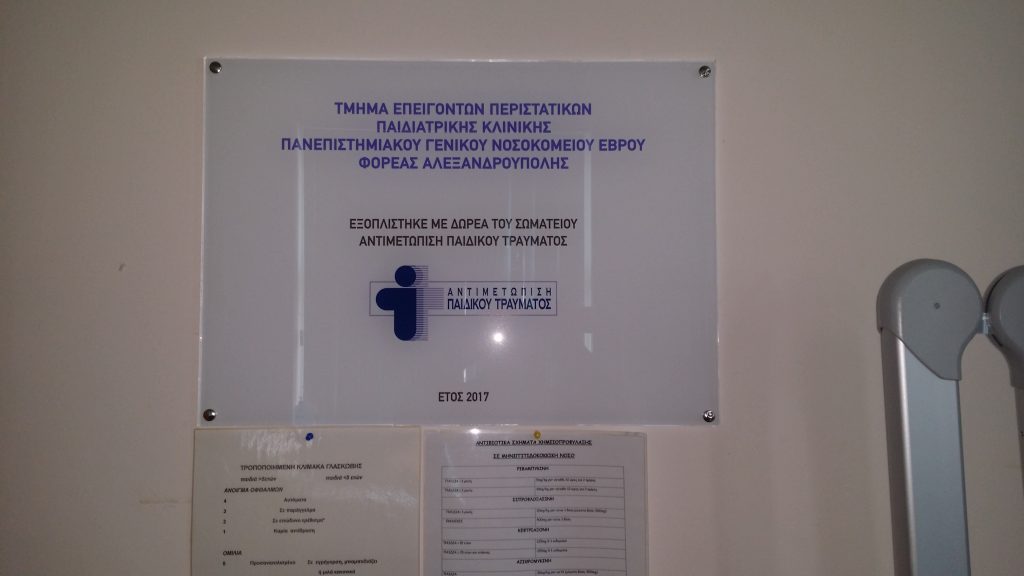 Photo (2019)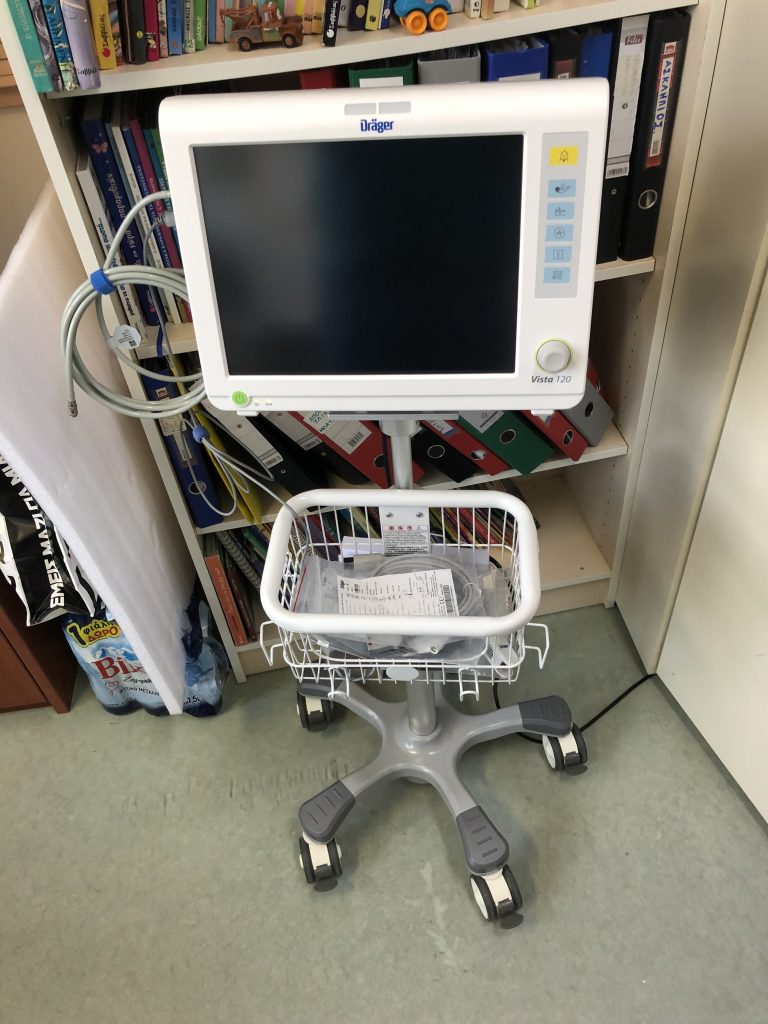 Photo (2021)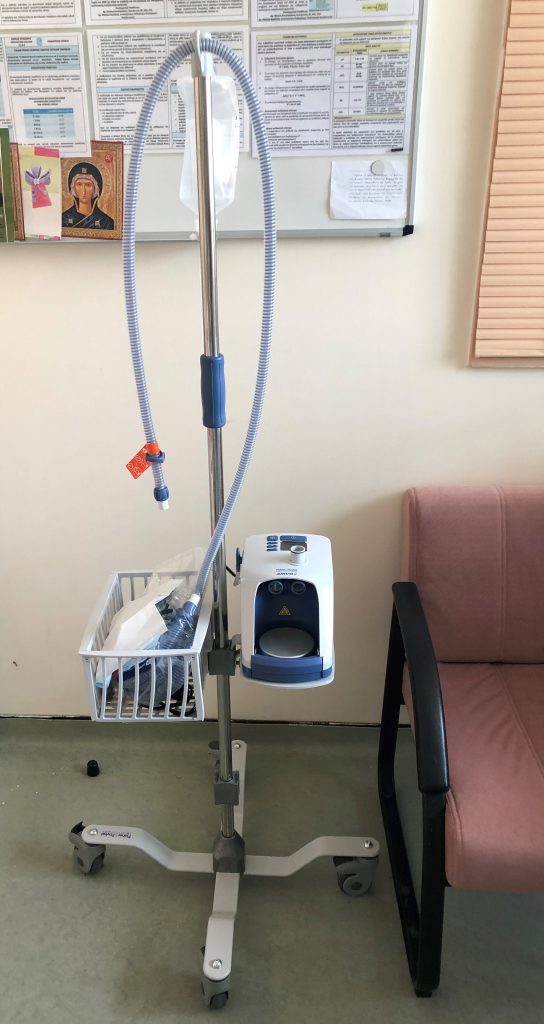 Photo (2023)